2BeMoreAware.Org
A L.E.E.P2COLLEGE Service Project Launch on the 2BeMoreAware Movement! Get involved Listening Tour on Teen Mental Health and Teen Mental Health Forum. Your chance to talk about the issues facing teens today with youth community leaders & health professionals. Parents and teens (13 through 19) take part in the discussion with those involved in transforming lives.
Teen Mental Health Forum will bring together a diverse group of leaders that represent the education community, health industry, youth services, faith-based organizations and many others, to talk about issues affecting local youth, to learn more about existing programs, and to identify ways that collaborative efforts can support and help those "on the ground." We are aware of the work that you and your organization are involved in regarding youth and we hope you will join us to share information, exchange resources and broaden the network of professionals who are working to help the next generation.
The Teen Mental Health Roundtable Series is a service project of the L.E.E.P To College Foundation, Inc. The purpose of these meetings is to help "connect the dots" by facilitating the collective work of youth advocates, youth-serving organizations, and youth themselves, along with parents as their partners in reform on a local level. In the process, the Foundation is gathering information and identifying programs that might be used as models for adoption nationwide.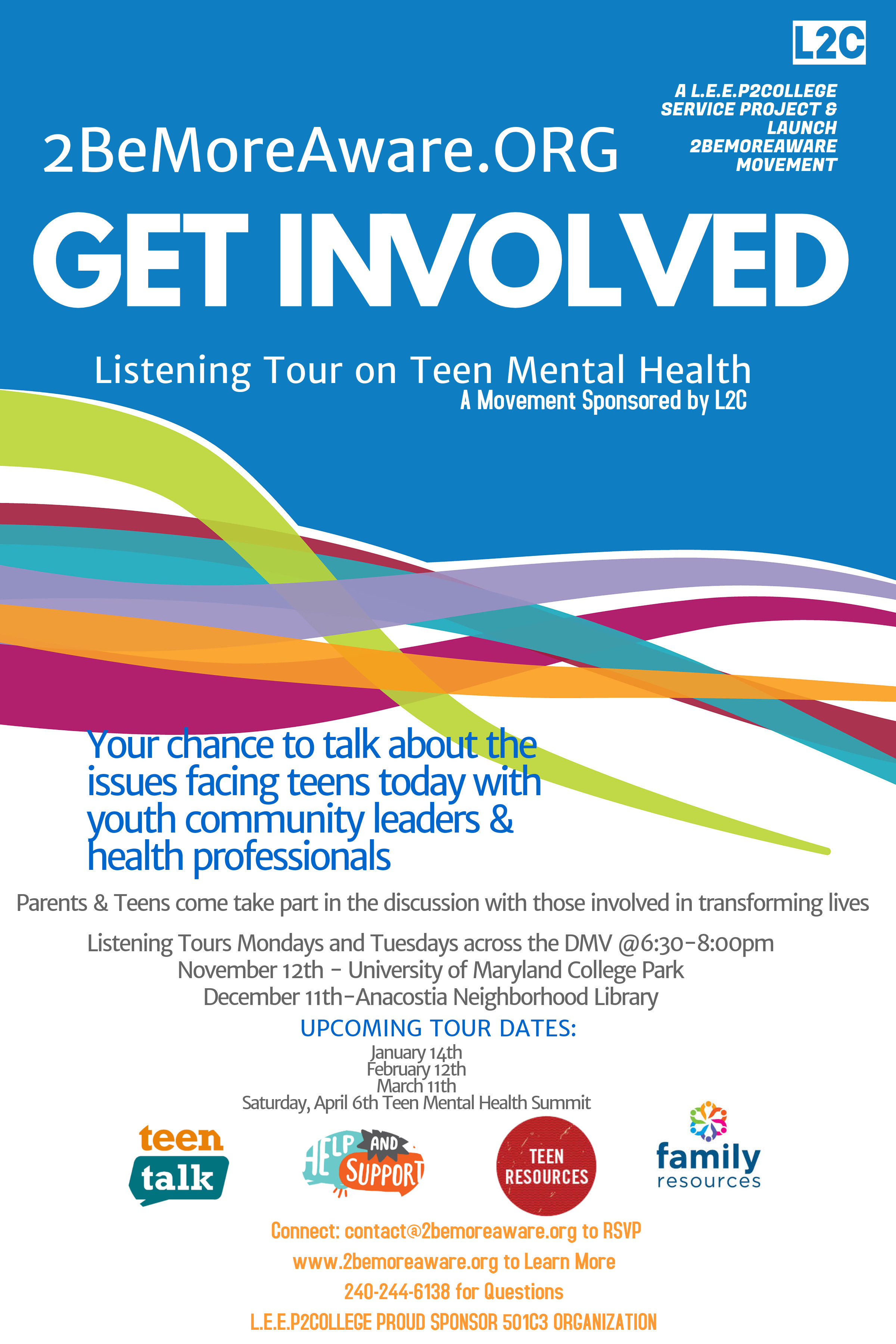 Feature 1
There is hope….coming soon!
Feature 2
Teen Talk…Coming Soon.
Feature 3
Connecting the Dots…coming soon.